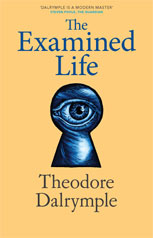 The Examined Life
– Theodore Dalrymple
price:
£7.99
(+ free postage & packing in the
UK - overseas buyers please contact us first)
this book is available for immediate dispatch

Published August 19, 2010 – Paperback / 176PP
ISBN:
978-1-906308-16-2


Buy
this as an
eBook
NOTE:
Kindle software needed – you will be directed to a free Kindle download for PC and Apple Mac

Download
a
free
extract from this book


Click above to download a
23
page extract.
NOTE:
Adobe Reader
is required to view this PDF file

Book Description

The Examined Life
is a satire on the health-and-safety culture by the world-renowned doctor-writer
Theodore Dalrymple
. Dalrymple's un-named anti-hero is a man who takes to heart every tabloid newspaper health scare, guards himself against every conceivable illness and worries endlessly about his mortality. He wears protective clothing to go shopping (though he prefers to shop online, of course) and every inch of unprotected skin is smeared in various creams and lotions. Unfortunately, his caution is his eventual undoing, as this elegantly-written and amusing book reaches its climax. A previous satirical novella,
So Little Done
, will be appended to
The Examined Life
free-of-charge, offering the customer two books in one.

also available
Not With A Bang But A Whimper
Second Opinion
Anything Goes
The Policeman & The Brothel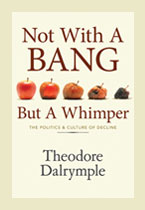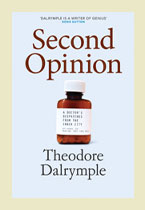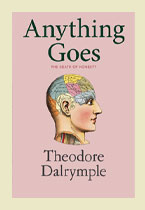 << back to current books
<< buy more books