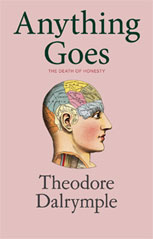 Anything Goes
The Death Of Honesty
– Theodore Dalrymple
price:
£14.99
(+ free postage & packing in the
UK - overseas buyers please contact us first)
this book is available for immediate dispatch

Published October 2011 – Hardback / 320pp
ISBN: 978-1-906308-09-4


Buy
this as an
eBook
NOTE:
Kindle software needed – you will be directed to a free Kindle download for PC and Apple Mac


Download
a
free
extract from this book
NOTE:
Adobe Reader
is required to view this PDF file

Book Description

No-one provokes – and provokes thought – like
Theodore Dalrymple
.

Do intellectuals love genocide?
Is assassination pleasurable?
What links Hugo Chávez, Vladimir Putin and Ken Saro-Wiwa?
Should 12-year-olds be allowed sex change operations?
Now that IVF makes it possible, might 70-year-old women make excellent mothers?

These are just a few of the social, political and philosophical questions addressed in
Anything Goes
, the latest collection of his essays.
From political correctness among doctors to the ruinous failures of the World Health Organisation, from rioting youths in Paris to drug addiction in Georgia, and from the end of free speech to the strange fury of evangelical atheists, Dalrymple's beautiful writing is food for the mind.


Theodore Dalrymple
is one of Britain's most respected social and political commentators, writing regularly for a wide range of leading newspapers and magazines on both sides of the Atlantic.

also available
Not With A Bang But A Whimper
Second Opinion
The Examined Life
The Policeman & The Brothel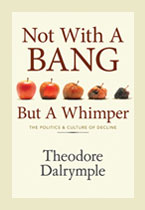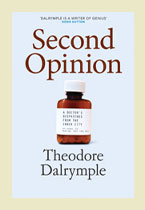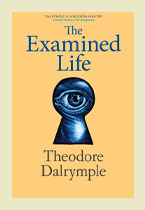 << back to current books
<< buy more books